ICE president Sir John Armitt sets up group to help Brexit negotiators get "best possible deal" on infrastructure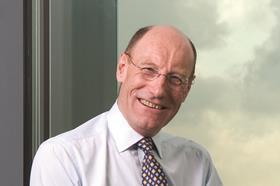 Sir John Armitt has set up a Brexit response team to help politicians and civil servants "negotiate the best possible deal" for infrastructure in the UK as the country prepares to leave the European Union.
The Institute of Civil Engineers president and former Olympics Delivery Authority boss Armitt (pictured) said the group will "gather expert knowledge, data and evidence on what it agrees are the fundamental issues" facing the infrastructure sector.
It will then provide "compelling evidence based briefings" to Brexit negotiators, he added.
Armitt will chair the group, which will include Skanska UK CEO Mike Putnam, Crossrail boss Andrew Wolstenholme, RICS president Amanda Clack, former ICE president Geoff French, head of infrastructure at law firm Pinsent Masons, Richard Laudy, KPMG global infrastructure chair James Stewart, and BSI director of standards Dr Scott Steedman.
Issues facing the UK post Brexit include skills shortages and investor confidence in infrastructure projects, Armitt said.
He added that politicians and officials leading the Brexit negotiations need to be "equipped with the facts" on the likely impact of Brexit on the infrastructure sector's "skills supply, costs and capability" as well as the "key issues surrounding infrastructure investment".
Armitt was writing in his blog on the Institute of Civil Engineers (ICE) website.