Four more buildings also discovered to contain the unsafe material
Remediation is still yet to start on 29 occupied high-rise residential buildings in England with the ACM cladding blamed for the Grenfell Tower fire.
Another nine vacant buildings have not started removal of the cladding, bringing the total number of high-rise buildings yet to start remediation works to 38.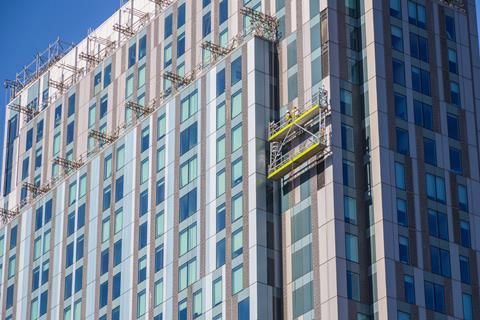 It means that nearly one in 10 of the buildings that have been identified as containing ACM have still not started to remove it as the fourth anniversary of the 2017 Grenfell fire approaches.
The data, published in a monthly government report on ACM remediation progress, also shows that ACM has also been detected on an additional four high-rise buildings.
Three of these are social housing and have not started remediation work, with the fourth being a private sector building. It is not clear whether removal of the cladding on this building has started.
The report also shows remediation works sped up last month, with the number of buildings starting the works increasing by nine.
In January, just two buildings started works, while three buildings started in February.
As of last month, 431 high-rise residential buildings have either completely removed or started work to remove their ACM.