Elliot Lawless was arrested a week before Christmas
The founder of Liverpool developer Elliot Group has been granted a judicial review into the police investigation which has sent three of its schemes into administration.
Elliot Lawless, who was arrested last December as part of an ongoing fraud investigation, has secured an urgent hearing in a judicial review into his case.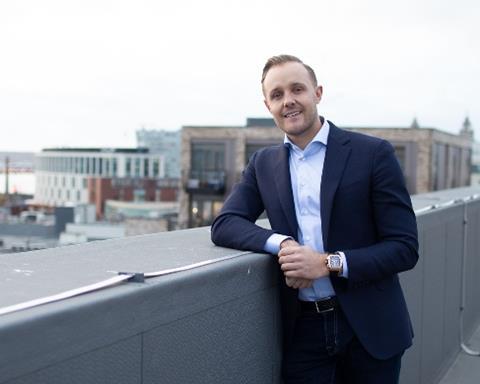 Work on three of the developer's schemes, amounting to a total project value of £420m, has ground to a halt since the arrest with all three schemes being put into administration by Lawless last week.
In a statement, Lawless said: "The police action in searching my home and office last December is now the subject of a claim for judicial review which I have brought before the High Court in London. An expedited hearing was ordered last week.
"I am challenging the police execution of search warrants and the whole basis of their case which, as I have said from the outset, is completely without foundation."
He added: "In view of my claim now before the High Court, it would not be appropriate for me to comment further at the present time."
Lawless was arrested at one of his properties last year at the same time as a Liverpool council official, believed to be regeneration chief Nick Kavanagh, as part of a fraud investigation. Neither man has been charged.
Work on the developer's £100m Aura and £250m Infinity schemes, which were being built by Vermont, and the £70m Residence, which was being built by Careys, was stalled after investors for the three schemes withdrew their backing following the arrests.
After talks to raise funds to restart the schemes came to nothing last month, Lawless announced he intended to find a rival developer take over the schemes.
But last week Lawless revealed these talks had also failed and the schemes would be put into administration.
Yesterday, Liverpool Magistrates Court ruled that police can keep hold of cash they seized from Lawless and Kavanagh for another 90 days.
Documents revealed an estimated £337,342 was seized from Lawless and an estimated £3,750 seized from Kavanagh when they were arrested a week before Christmas.