Sir Andrew Derbyshire and Vernon Lee to face court in asbestos poisoning case after Bett Homes decides to proceed with action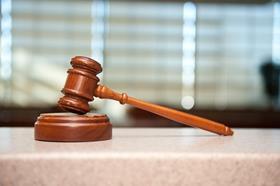 Two ex-bosses of architect RMJM will face court action over their role in an asbestos poisoning case of a former employee, which could cost £1.25m, after one of the parties to the claim refused to exclude them from the action.
As Building revealed in March, Sir Andrew Derbyshire and Vernon Lee, both 89, have been named as defendants in a claim by the family of the late John Angus Miller, who died of mesothelioma at the age of 70 in 2009.
The claim was originally filed against Scottish housebuilder Bett Homes - which employed Miller as a carpenter and joiner between 1962 and 1967 - and RMJM Scotland Ltd, whose predecessor firm RMJM Partnership employed Miller as a clerk of works on the construction of Dundee's Ninewells Hospital from 1967 to 1973.
After RMJM Scotland Ltd went into receivership last October, the claim was amended by Bett Homes to target Derbyshire and Lee.
However, it was unclear if Bett Homes would press ahead with drawing the RMJM old guard into the claim after their lawyers objected to their inclusion arguing it was only the company that was liable.
Derbyshire and Lee's defences are being co-ordinated by their sons, Ben Derbyshire, who runs HTA Design, and Marcus Lee, a director at Glenn Howells Architects.
Ben Derbyshire said: "Yesterday evening we heard from Bett's solicitors with their amended pleadings in light of our amended answers and I'm sorry to say they show no signs of letting the former partners out of the case.
"Obviously this is a very disappointing turn of events. "
He said that he would be meeting with his lawyers next week before deciding on what to do next.
A spokesperson for Bett Homes said: "Due to the sensitivity and ongoing nature of this case we are unable to make any comment."