Ken Knott leaves Manchester developer with immediate effect, with development director John Hughes to take over as chief executive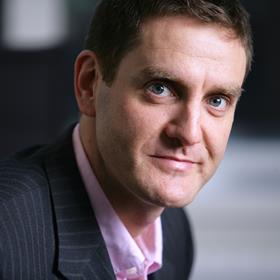 The co-founder and long-standing chief executive of Manchester's Ask Developments has stepped down from his role.
The developer said in a statement that Ken Knott, who founded the company in 2000 alongside co-founders Andy Dodd and Simon Bate, would be stepping down with "immediate effect".
Ask Developments said John Hughes would take over as chief executive.
The developer said Knott's exit from the business was "totally amicable" and that he would remain as a shareholder.
The developer said that having made progress with its £90m First Street North project, in joint venture with Manchester council, "now is the right moment for [Knott] to move on and hand over the future direction to the experienced John Hughes".
Hughes has been a development director at Ask for over ten years and was made a Board Director in 2008.
Hughes will continue to lead the Ask team on the First Street project.
Last month, it emerged that Ask was considering taking legal action against Manchester Airports Group over the protracted procurement of a development partner for an £800m commercial scheme at the aviation hub.
"Also a shareholder in Ask, Mr Hughes is a well known and respected figure in the marketplace and has had principal responsibility for driving forward the company's larger schemes."
Hughes said: "Ken leaves with our best wishes, and I am sure we will work together in the future.
"It is an exciting opportunity for me to drive the company forward through its next phase of development.
"We have a highly capable team and I am looking forward to leading Ask in this rapidly changing market-place.
"Our projects are very well positioned to take advantage of the positive occupier and investor sentiment toward the Manchester city region."