Architect masterplans major Paddington regeneration project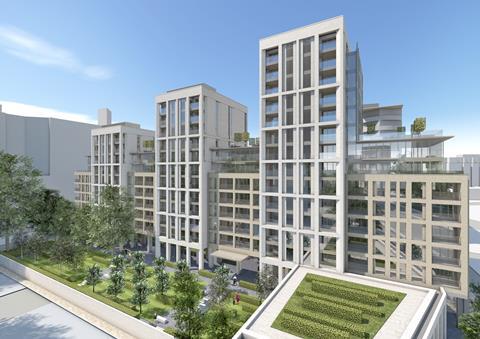 Architect Assael has unveiled its design for the first phase of its masterplan for North Wharf Gardens in Paddington.
The £70 mixed-use scheme will include 150 residential apartments, 560m 2 of retail space and 1,250m 2 of community space.
The housing will be designed to code level four of the code for sustainable homes with the other buildings aiming to achieve a BREEAM rating of excellent.
The first phase of the 1.48 hectare masterplan is due to complete in 2015.
Russell Pedley, director of Assael, said the design had intended to keep the area "culturally rich". "Crucially, particular emphasis has been placed on public spaces and pedestrian routes run through and around the site, to integrate it with its surroundings the main focus will be a new landscaped garden accessible to residents and workers in the neighbourhood and beyond," he said.
The firm will continue to design the second phase of the development.