UK architect's 'weave' design reaches final shortlist for residential development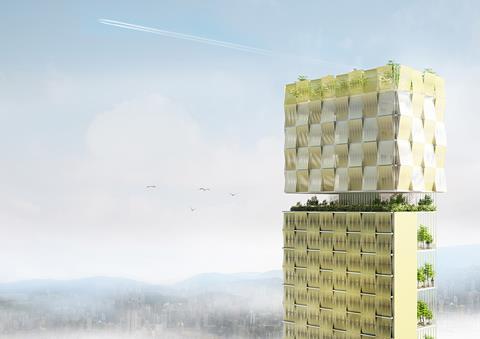 Architect Astudio has made it on to a a final shortlist of two firms for a major new Hong Kong residential tower.
The UK architect's "weave" design for a new high rise residential block in the Hung Hom District district of Hong Kong involves a high proportion of the apartments situated in the higher sections of the building where they have better views and can attract higher prices.
Astudio is up against a local firm for the scheme, with the winner now set to be chosen by the project's Hong Kong developer.
Richard Hyams, director at Astudio, said: "The whole building is brought together around a central low energy philosophy using Algae walls, evaporative cooling, and gardens providing a vertical park in the centre of the city."