Firms join Mace, Multiplex and Laing O'Rourke on CLC initiative
The Construction Leadership Council has revealed 12 more firms it will use to promote best practice in achieving net zero targets.
Atkins and Cast are among the companies to be named as business champions, joining a host of names already taking part in the programme.
Karen Hills, head of carbon and sustainability programme at Atkins, added that clients were increasingly asking to see the consultant's green credentials and plans.
She said: "Our clients are asking for it, they want to see what our commitments and asiprations are. So it's an imperative for us really."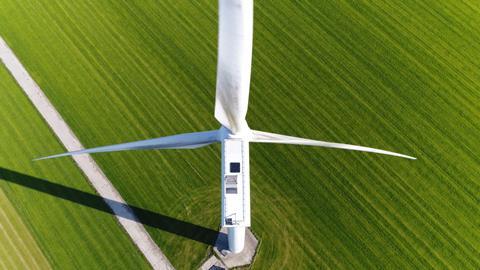 The first tranche of business champions was announced earlier this year and includes Mace, Multiplex and Laing O'Rourke, while others to make it onto the list include Turner & Townsend, Arcadis and RLB.
The business champions initiative is part of the CO2nstructZero plan to ensure construction hits the government's net zero carbon goals.
> Webinar on demand: An update from the CLC's business champions
> Webinar on demand: CLC unveils plan to drive out carbon from construction
Andy Mitchell, Construction Leadership Council co-chair, said: "We all know that tackling carbon will be the single biggest challenge our sector faces over the coming decade. To advance as an industry, we need to learn from those who are leading the way.
"I am delighted that we have such strong champions coming on board, providing guidance for companies across UK construction on how they can drive out carbon."
Business champions will work alongside the CLC and other major industry bodies to share innovations and best practice, acting as promotors and role models to support the industry's move to net zero carbon.
Each company has made a commitment that they will share tangible evidence of their net zero carbon plans against the nine CO2nstructZero priorities, contribute to the industry reporting process and work together to support firms in the sector develop their own plans.
The CLC is encouraging companies who want to be business champions to commit to CO2nstructZero, and subsequently apply to become a business champion in an ongoing monthly recruitment drive.
Construction's new net zero business champions
Adair
Atkins
Cast
CEF
Costain
Faithful + Gould
Ibstock
Imtech
The Institution of Structural Engineers (IStructE)
Knights Brown
Peak
Wavin