Firm to carry out civils work on the £15bn project in Anglesey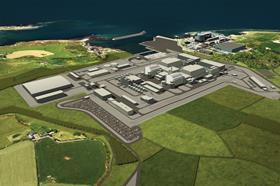 Atkins is among a trio of firms who have secured roles on the £15bn Wylfa Newydd nuclear power station.
Hitachi Nuclear Energy Europe has signed up three companies to support delivery of design of the Anglesey-based project.
Atkins, who was bought out by the SNC-Lavalin Group for £2.1bn last year, is set to provide civil engineering design for the Welsh power station.
The Welsh power station is being delivered by Hitachi via its subsidiary Horizon Nuclear Power.
US engineering and construction company KBR has been signed up to work on project controls, while Aberdeen-headquartered Wood is set to support architect engineering.
In July the Planning Inspectorate formally accepted plans of the Anglesey plant for consideration.
The development consent order was submitted at the start of June.