The firm is due to merge with Canadian engineer SNC-Lavalin next month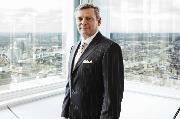 Atkins has posted a £2bn turnover, as it sees stable growth in its final full-year results before its expected takeover by Canadian giant SNC-Lavalin completes at the beginning of July.
The consultant saw pre-tax profit increase by 13% to £148m for the year to April, up from £131m last year. Revenue was also up 10% from £1.9bn last year to £2.1bn.
In the UK Atkins said Brexit had so far had 'limited impact' on the markets the firm operates in, but that it would be closely monitoring developments. The company added that infrastructure markets such as roads, rail, water, energy and airports remained well funded and despite the election result the sector continues to have cross-party support and anticipates investment remaining a priority of the next government.
The firm's UK and Europe business saw a 22.5% increase in operating profit to £90.4m for the year, but revenue reduced 3.4% to £911.1m, which the firm attributed to primarily the reduction in rail signalling revenue. Staff numbers in the UK reduced to 8,465, from 8,873 last year.
Atkins' projects in the UK include a joint venture with CH2M on HS2's engineering delivery partner contract, which the firm said was 'seeing good' volumes and Atkins is leading on the business case development and preliminary design work for Crossrail 2 for Transport for London and Network Rail.
The firm is also has won a contract for the design work on a major new college for Ealing and Hammersmith.
Atkins also reported growth in its Energy, US and Asia businesses although it reported spending delays by the US government.
The firm's business in the Middle East traded in line with expectations the firm said with a 6.5% drop in revenue £232.2m and 26% drop in operating profit to £21.8m for the year.
Atkins said the prolonged low oil price had caused client decision-making to slow, with increased uncertainty around the award of projects.