Eight sites named by housing quango for six-year study into building method
Homes England has set out the details of eight developments on which it will carry out a six-year study of the use of modern methods of construction in the housebuilding industry.
The housing quango named the sites – in total comprising 1,800 homes – as it set out details of the study of MMC construction, first announced last year, which will be carried out by engineer Atkins and its surveying subsidiary Faithful & Gould.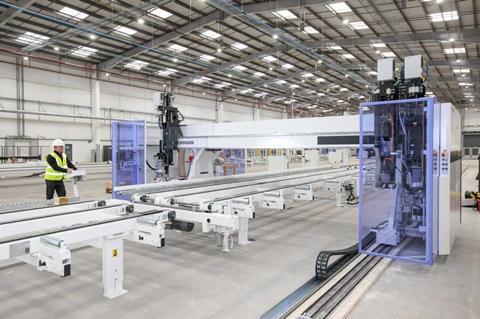 Sites include Urban Splash's 406-home Northstowe Phase 2 scheme, where it is working in conjunction with Japanese modular giant Sekisui.
Schemes that will take part in the study include three fully modular projects, three panellised system projects, one combination of the two and one light gauge steel frame project.
Homes England said it will provide annual updates on their progress, before a final report is issued at the end of the build programme.
Robert Stone, technical director at Homes England, said: "This large-scale, long-term and in-depth project will provide the sector with the valuable evidence it needs to make informed decisions about MMC and deliver better homes faster."
The research will consider 15 different aspect of MMC delivery, from cost and productivity to safety, wastage and build quality.
Atkins and Faithful & Gould will carry out the research with assistance from the Building Research Establishment and University College London.
The full list of schemes is:
| Site Name | Location | Size | Primary MMC Technology |
| --- | --- | --- | --- |
| Northstowe Phase 2 | Cambridge | 406 homes | Modular |
| East Quayside | Newcastle | 292 homes | Light Gauge Steel Frame |
| Swindon Gateway | Swindon | 159 homes | Modular |
| Spencers Park | Hemel Hempstead | 600 homes | Panellised |
| Grappenhall Heys Phase 2 | Warrington | 220 homes | Modular & Panellised |
| York Road | Birmingham | 80 homes | Panellised |
| Tattenhoe Phase 4 | Milton Keynes | 100 homes | Panellised |
| Park Prewett – Hollies Phase | Basingstoke | 30 homes | Modular |