Consultant is on the search for new UK and Europe chief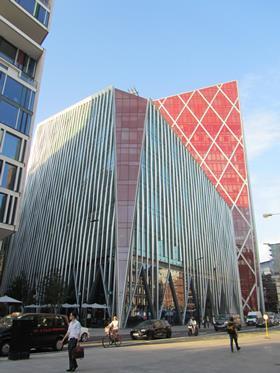 The man in charge of Atkins' UK business has been given the top job at the firm's international business.
Philip Hoare has been promoted to president of Atkins' global operations.
He will be responsible for overseeing operations in Europe, North America, Middle East and Asia Pacific – meaning he will lead more than 20,000 people.
He is replacing Nick Roberts, who has moved to building materials firm Travis Perkins where he will be chief executive.
Financial director Mark Anderson has stepped up as interim chief executive for the UK and Europe, while the firm seaches for a permanent replacement to Hoare.
Hoare was named chief executive of the UK and Europe operations in January last year, replacing Roberts when he became president.
Prior to that he had led Atkins' UK and Europe transportation division since 2014 and was previously the managing director for the rail and highways businesses.
He also sits on the board of the National College for High Speed Rail.
Roberts confirmed he would be leaving the SNC-Lavalin business back in March.
At the time Cenkos analyst Kevin Cammack said he was surprised Travis Perkins did not turn to a company insider for the top job "given the number and profile of several divisional CEOs plus the fact that a new strategy has only recently been put in place which incumbents are more likely to be totally on side with".