Infrastructure investment gives key boost to multi-disciplinary consultant firm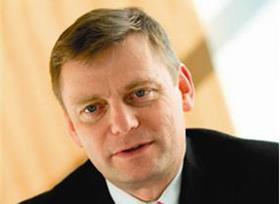 Continued investment in infrastructure projects has seen consultant Atkins' UK business report a 10% rise in operating profit.
In a statement to the City the firm reported that its UK arm had made an operating profit of £57m in the year to 31 March 2013, up from £52m the previous year.
It also reported a rise in revenue to £900m up from £860m over the period.
The firm said its work in the rail and, defence and aerospace had all been "strong".
It said: "We are seeing good opportunities in UK infrastructure markets as the UK government seeks to stimulate the economy with its commitment to infrastructure spend and through rail and water regulatory spend."
However, the group's operating profit fell 24% over the period. This was largely due to operating profits being buoyed by a windfall of £30.9m following restructuring of the firm's pension scheme in 2012. With this and other financial charges stripped out the firm reported a steady level of underlying operating profit of £110m in 2013 down from £111m the previous year.
The group's revenue also remained fairly flat falling just 0.3% to £1.7bn over the period.
In a joint statement Allan Cook, chair of Atkins and Uwe Krueger, chief executive of Atkins, said the firm had made "notable progress towards the implementation of our strategy over the past 12 months".
They added: "We have continued to optimise our portfolio with the agreed sale of our UK highways services business and sustained positive momentum in our UK, Asia Pacific and Europe and Energy businesses. We are confident we will achieve further underlying growth in the year ahead."
Speaking to Building David Tonkin, chief executive of Atkins in the UK and Europe, said he was "focused on organic growth". "Companies that are pressurised into acquisitions make bad mistakes," he added.
He said that the firm was shifting towards taking on a greater number of longer-term projects and frameworks.
"We recognise we have great capability in multi-disciplinary complex projects and they tend to be longer," said Tonkin.
He added that Atkins was currently seeking to fill 1,300 vacancies across the business.
Atkins' Middle East business had a difficult year reporting a 30% fall in operating profit and a 5% fall in revenue to £12m and £162m respectively.
The firm said the "suppressed performance" was due to delays to the start of a number of project and "protracted negotiations on variations to major contracts" in the region.
The firm's North American business reported a 28% crash in operating profit of £15m, down from £21m the previous year. Revenue also decline to £390m down from £422m.
The firm said this had been driven by losses in its Peter Brown construction management business but it added that the market for its other consultancy work also remained "soft".
But Atkins's Asia Pacific and Europe region reported a 16% rise in operating profit to £14m despite just a small increase in revenue of 0.8% to £165m.
It said it planned to continue to expand its work in China and Hong Kong to maintain growth in the region.
The firm's energy business also performed well in a "buoyant market". It reported a 18% increase in revenue to £152m and a 21% increase i operating profit to £14m.