Firm cuts staff in North America due to weak market but says it has had a 'good start' to the year in UK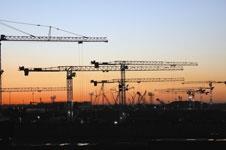 Engineers Atkins has warned its expectations for its global business are now "slightly below" previous forecast amid weak markets in North American and the Middle East.
In a statement the firm said its North American arm is now reducing staff numbers and does not expect to see an improvement in the market during this financial year.
In the Middle East it said projects had been slow to come to market and it "continued to experience more onerous contract payment terms on some of our current government and infrastructure work".
However, it said the UK region had seen a "good start to the year" with contract wins in rail and highways.