But contract awards were up nearly 40%
The number of tender opportunities in August plunged by more than two thirds compared to the same month last year, research by Builders' Conference has found.
Just 246 construction jobs were up for grabs last month, a drop of 69% compared to the same month last year.
The number of individual contract awards was also down, with the 418 jobs handed out last month being 19% lower than in August 2019.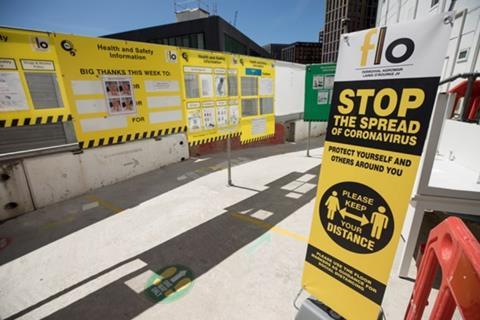 But in brighter news for the industry, the total value of contracts awarded last month was nearly 40% higher than in August 2019.
The value of construction contract awards last month reached £4.8bn, 39% higher than the £3.3bn awarded last August.
Hertfordshire contractor J Reddington secured the highest value jobs with two wins in Nine Elms worth a combined £380m. Redrow came in second place last month with 13 awards totalling £276m, including a £50m housing scheme in Oxfordshire called The Lawns.
The number of contracts awarded has been increasing steadily since May, raising hopes that the tender figures for August, which typically sees a lull in available work, will be a blip.
In an update, Build UK said the data "underlines the continued impact of coronavirus on contracts and tender opportunities."
Analysis by Building last month showed that the number of public sector contract notices, contract awards and prior information notices published in the Official Journal had fallen by a quarter in 2020 compared to 2019.
The bulk of the period surveyed this year coincided with the covid-19 pandemic.
The analysis showed that the industry staged a brief recovery in February after a slump in January, likely caused by uncertainty over Brexit, before beginning a steep decline at the onset of the pandemic in March.