Giant lines up with Morris & Spottiswood and others in letter to the Scotsman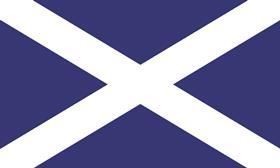 Giant contractor Babcock and fit-out firm Morris & Spottiswood are among a number of property and construction businesses to sign a letter to the Scotsman arguing that Scottish independence would be bad for business.
The letter is signed by 150 Scottish business leaders, and is designed to counter the pro-independence business message put forward by the "Yes" campaign-backed Business for Scotland group.
The letter says a million Scottish jobs are supported by the close economic ties with the United Kingdom, with the UK being Scotland's biggest market. The letter was co-ordinated by Keith Cochrane, chief executive of engineering product manufacturer Weir Group, and was signed by Archie Bethel, divisional chief executive of Babcock International Group and George Morris, chairman of Morris and Spottiswood.
Other signatories include Buccleuch, the parent company of developer Native Land, glazing contractor Bon Accord Glass, brownfield regeneration firm NPL, chartered surveyor Lithgows, Alligin Properties and former Miller Group chair Brian Stewart.
The text of the letter says: "As job creators, we have looked carefully at the arguments made by both sides of the debate. Our conclusion is that the business case for independence has not been made.
"Uncertainty surrounds a number of vital issues including currency, regulation, tax, pensions,EU membership and support for our exports around the world; and uncertainty is bad forbusiness."
"Scotland is a great place to build businesses and create jobs –success that has been achieved as an integral part of the United Kingdom. The United Kingdom gives business the strong platform we must have to invest in jobs and industry."