Communities division accused of faking logs on job in Oklahoma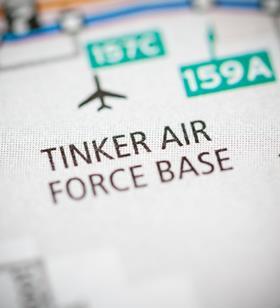 Balfour Beatty has appointed US lawyers to investigate claims it falsified records on a long-term housing maintenance contract it holds with the US air force.
A whistle-blower claimed Balfour Beatty Communities, its US residential development business, systematically faked official logs on a maintenance job at Tinker Air Force Base in Oklahoma to reap performance awards from the client.
The allegations, which have been taken up by Democratic presidential candidate Elizabeth Warren, suggest employees of Balfour Beatty also kept secret logs detailing the actual status of jobs and response times.
Robert Whittington, the firm's manager at Tinker between 2014 and 2017, told Reuters he doctored logs under pressure from his superiors, adding: "It's like [Balfour Beatty is] operating a bank robbery at a corporate level."
In response, the UK's largest contractor has hired Houston law firm Hunton Andrews Kurth, which also an office in the City of London, to investigate the claims.
.@BalfourBeatty got paid millions to operate housing on America's military bases – and it systematically falsified maintenance logs to collect huge bonuses while military families lived in unsafe & unsanitary homes. It's shameful. https://t.co/zrUK10zaV7

— Elizabeth Warren (@SenWarren) June 27, 2019
A spokesperson for Balfour Beatty said: "We take the allegations in relation to Tinker Air Force Base very seriously as they would contravene our company-wide code of conduct.
"The allegations made do not reflect the culture or the work ethic of over 1,200 employees across Balfour Beatty Communities who are dedicated to maintaining the highest standards of conduct and service at all the military facilities for which we are proud to be responsible."
The firm is due to to release its interim results on 14 August.