Balfour Beatty lifer appointed managing director for Scotland and Ireland business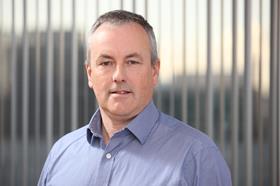 Balfour Beatty has appointed Hector MacAulay as managing director for its £400m-turnover business in Scotland and Ireland.
MacAulay (pictured) will be responsible for all of the firm's construction and civil engineering activities across Scotland, and will also take responsibility for Balfour's business in Ireland.
He has been promoted from his most role as managing director for the firm's Edinburgh Delivery Unit, and replaces Murray Easton who has retired after 37 years at Balfour.
MacAulay has three decades of experience within the civil engineering and construction industry, including 26 years with Balfour Beatty during which time he has previuosly been managing director of the southern regional civil engineering business.
Commenting on his appointment, MacAulay said: "I am delighted to be appointed to my new role for a company I have been dedicated to for most of my professional career.
"I am passionate about building the business and reputation of Balfour Beatty through a first class, customer focused service and delivering great projects that utilise our industry leading engineering expertise."
MacAulay will report to Balfour's UK managing director Dean Banks, who said: "I am very pleased to welcome Hector into this role; he has a breadth of invaluable knowledge and experience in the construction industry.
"I am confident Hector will successfully lead and progress our Scottish and Irish business whilst contributing toward the success of the wider Balfour Beatty Group."