KPMG contracts review highlights further issues in Engineering Services, London and the South-west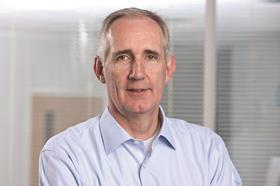 Balfour Beatty's troubles continued this morning as it announced a fresh £70m profit warning.
The latest warning - the sixth in the past two years - is the result of an independent review of the UK construction business' contract portfolio carried out by KPMG.
The £70m shortfall identified by the review comprises:
£20m relating to the difference between the reported contract positions, as at August 2014, and KPMG's assessment as at the same date
£50m relating to an assessment of contract forecasts and subsequent deterioration in project performance up to the end of December 2014.
The board has also accepted the review's recommendation that it assess the overall level of contract risk provisions in the UK construction business in light of the operational issues identified. It will announce the outcome at the full year results in March.
The problems identified by KPMG relate principally to previously highlighted delivery units: Engineering Services, and the London and South-west regions.
However, in a trading update, Balfour has also announced that the directors' valuation of the existing investments portfolio has increased to £1.3bn.
Leo Quinn, group chief executive, said: "[The KPMG review] is an important step in drawing a line under a period of uncertainty for our customers, and enabling us to focus fully on delivering value.
"The key is that these issues can be put right and we now have clear action plans in hand. Significant opportunity exists across the group to drive reduced costs, improved profits and strong cash generation to the full benefit of our shareholders.
"The updated valuation of the investments portfolio, together with its income stream, clearly demonstrates its ongoing ability to deliver significant value. Within Balfour Beatty's business model, it also provides a strategic anchor both with key customers and to the group's growth prospects, earnings and balance sheet."
The update also stated that the proposed share buyback of up to £200m has been cancelled, in order to maintain a strong balance sheet. Dividend policy will be reviewed in March at the time of the full-year results.
Outside of UK construction, there has been no net material change in underlying trading since the Q3 trading update.