Gammon Construction set to complete job in 2020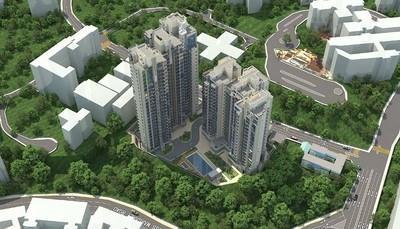 Balfour Beatty's Far East joint venture Gammon Construction has won the contract to build a luxury housing development in Kowloon, Hong Kong.
The £290m Homantin scheme, being built for finance group Gold Topmont, will consist of six residential towers, a clubhouse, an outdoor swimming pool and a two-level basement with carpark areas. The job is expected to complete in 2020.
Balfour Beatty said a range of new technologies would be used on the job, including 3D scanning for data collection, as well as drones and infrared cameras.
Manual workers would also be kitted out with exoskeletons to reduce physical strain and enhance productivity for repetitive tasks.
Gammon Construction, a 50:50 JV with Hong Kong-headquartered conglomerate Jardine Matheson, has been working on the groundworks of the development since 2017.
Late last year the JV was brought in to finish work on a stalled museum scheme in Hong Kong after the removal of the previous contractor.