London Underground has extended its track partnership with the contractor for a further two years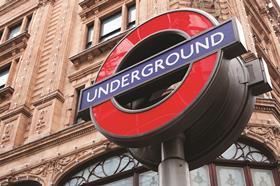 Balfour Beatty has been awarded a £170m two-year extension to its track partnership contract for London Underground.
The contractor was initially appointed in 2010 on a contract which included an option to extend for a further two years to deliver essential track renewal work across the London Underground network.
Throughout the two-year extension, which takes the contract to March 2018, there will be a focus on enhancing efficiencies including measures which will see project managers given more accountability for driving down costs whilst continuing to safely deliver the highest standard of work.
Balfour Beatty will continue to provide design, labour, plant, and materials, as well as surveying, supervision and management of the works. The scope of works includes points & crossings and ballasted track renewal installation together with associated drainage, signalling, traction power and conductor rail works.
Leo Quinn, Balfour Beatty Group chief executive, said the company was "a significant player" in the UK rail infrastructure market, adding the extension was a sign of London Underground's "confidence" in the existing alliance.