Two directors had been with the firm for less than 18 months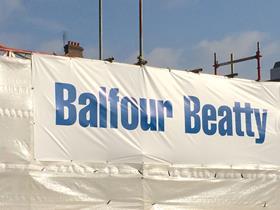 Two Balfour Beatty directors have stepped down after serving on the board of the troubled construction giant for less than 18 months.
Balfour announced on Friday that Belinda Richards and Bill Thomas had both resigned from the Board as non-executive directors with immediate effect.
Richards is a former global head of merger integration at Deloitte and is also on the board of Grainger plc, the UK's biggest private residential landlord. Thomas holds a string of non-executive appointments and chaired the Labour Party's Small Business Task Force.
Steve Marshall, executive chairman of Balfour, said: "Belinda and Bill have served Balfour Beatty through a challenging period in the company's development and leave with our thanks for their contribution.
"As previously announced, Leo Quinn joins as our chief executive Officer on 1 January 2015, while the searches for a new non-executive chairman and a chief financial officer are being actively progressed. A non-executive director search process will now be initiated."