Balfour Beatty's operations boss has been appointed deputy chief executive in place of Anthony Rabin, who is retiring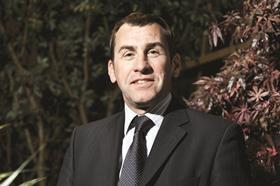 The contractor said this morning that chief operating officer Andrew McNaughton would assume the role of deputy chief executive, in place of Anthony Rabin, who will retire in June.
A Balfour Beatty spokeswoman said McNaughton's new role would encompass his existing responsibilities as chief operating officer, but he would also take on responsibility for the group's Infrastructure Investments Division
She said McNaughton already has a place on the board and Rabin's place would not be replaced.
The firm also announced that Maureen Kempston Darkes, former group vice-president of General Motors, had been appointed non-executive director, while senior independent director Robert Walvis will retire in December.
The firm said Iain Ferguson, currently chairman of the remuneration committee, would additionally assume the role of senior independent director, with immediate effect.