Contractor sells stake for undisclosed sum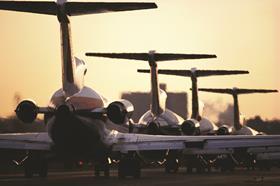 Balfour Beatty has sold its stake in Exeter Airport for an undisclosed sum.
The stake has been sold to Patriot Aerospace, which also owns Coventry Airport and British International Helicopter Services.
Balfour bought the airport for £60m in 2007 but the value of the investment was written down to zero in last year's accounts.
Balfour Beatty chief executive, Andrew McNaughton, said: "We are pleased to have come to an arrangement with our JV partner and the funders that ensures the future viability of the airport for its staff and the local community it serves."