Contractor to record £25m loss on disposal of loss making group of businesses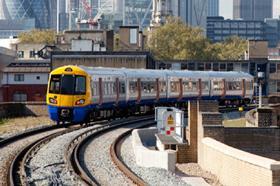 Balfour Beatty has sold a group of loss-making German rail businesses to an Austrian firm.
The contractor has sold the group to Rhomberg Sersa Rail Group of Austria for £6m but it said the total cash consideration was zero once the cash transferred with the disposed group was taken into account.
It added that Balfour Beatty would report a one-off loss of around £25m as a result of the disposal.
In 2013 the German rail businesses generated around £80m in revenue but reported a pre-tax loss of £8m.
Six hundred employees will transfer over to the Austrian firm as part of the sale, which is due to complete in the first quarter of 2015.
Balfour Beatty also announced that it had sold its German Railroad Tuning Business for £1m, a figure it said "broadly equating to net asset value".
Balfour Beatty will keep hold of some other parts of its German rail operations before selling them separately.
It said: "Discussions with potential buyers for the remaining parts of the German and Italian rail businesses are ongoing."