The boss of Balfour Beatty's services business Kevin Craven has quit the firm to join Serco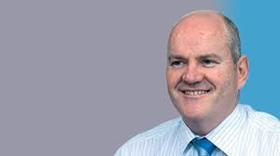 Serco has confirmed it has appointed Kevin Craven as chief executive of its UK Central Government division, which in 2013 had revenues of £1.6bn and employs over 23,000 people.
Craven will join Serco on 1 September and will be a member of the Group's executive committee.
Craven joins from Balfour Beatty where, for the last four years, he has been the chief executive of Balfour Beatty Services.
In this role, he has been responsible for 16,000 employees, leading a business with revenues of over £1.6bn, covering sectors such as facilities management, rail, highways and utilities.
Craven also sits on the executive committee of Balfour Beatty.
Craven said: "I am extremely excited to be joining Serco. I see real potential for the business to move forward and grow with a unique portfolio of services to Central Government."