Balfour Beatty chief executive Leo Quinn enlists specialist negotiation trainer as firm looks to close out contracts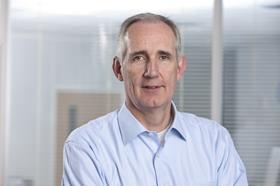 Balfour Beatty has decided to send 2,500 of its UK professional staff on commercial negotiation training courses as part of its Build to Last goals.
The contractor, rocked by multiple profit warnings related to problem jobs, has enlisted training and consulting firm Tableforce as it attempts to close out loss-making contracts.
The firm specialises in negotiation training and consulting and is to provide Balfour Beatty staff with "customised commercial skills workshops and other learning assets" on a multi-year training initiative.
Balfour Beatty chief executive Leo Quinn has previous history with Tableforce, using the firm during his tenure at other companies.
Quinn said: "TableForce has been a proven partner over the years, helping my teams 'raise the bar' on overall performance.
"Furthermore, TableForce is part of our current Build to Last initiative, as both an expert and trusted advisor."
Bill Garcia, TableForce co-founder and managing partner, said "The company's 'Build to Last' goals and related strategies are well defined and we are confident in our ability to further their ambitions through our highly customized solutions."