Analysts say Balfour Beatty's unilateral termination of merger talks leave it in a weak position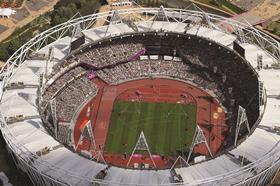 Balfour Beatty has come under fire from City analysts after talks on a merger with Carillion broke down acrimoniously last week.
Balfour Beatty unilaterally ended the talks between the two construction giants on Thursday (31 July), saying Carillion had "wholly unexpectedly" changed its mind over the sale of the former's £160m-turnover consultancy arm Parsons Brinckerhoff.
When the two firms announced they were in talks on 25 July they said the sale of Parsons Brinckerhoff, which has been progressing since May, would "proceed unaffected".
But last week Carillion changed its mind, saying it required the "stability and dependability of Parsons Brinckerhoff's earnings".
Carillion was reportedly given just five minutes' notice of Balfour's public statement announcing the end of the talks.
Carillion subsequently hit out at Balfour's "unilateral" action and said it was considering its position as it still believed "in the powerful strategic rationale of a combination".
Balfour Beatty had announcedits intention to sell Parsons Brinckerhoff in May to refocus on its UK and US construction businesses, in a move that was widely seen as an abandonment of its long-term strategy of diversifying into a global construction and professional services company.
The announcement followed a dire period for the firm, with a series of profit warnings prompting the exit of chief executive Andrew McNaughton in May.
Kevin Cammack, analyst at Cenkos, said he "interpreted" Carillion's change of position "as meaning that the profitability of the rest [of Balfour Beatty] was in question and/or its shareholders had expressed some disquiet over a fully construction-led deal".
Stephen Rawlinson, analyst at Whitman Howard, said Balfour Beatty was in "a position of weakness" and the £10.1bn-turnover contractor's management "appears […] to be somewhat confused".
"To walk away from the talks in such a manner suggests that [Balfour Beatty] management may not realise the delicacy of its position," he added.
He said the Parsons Brinckerhoff sale was set to leave a hole of around £60m in Balfour Beatty's annual pre-tax profits "when there is little certainty that turnaround can be achieved in the UK".
He added: "The company has not spoken about currency headwinds [due to the US exchange rate] and we suspect they will also have an adverse impact that may not yet be accounted for fully in forecasts and guidance."
Speaking to Building last week, Balfour Beatty Group executive chair Steven Marshall revealed he is set to upgrade the valuation of the firm's portfolio of investments to try and shore up its share price when it reports its interim results next week.
He said: "At the moment we provide a valuation for the market value of the business but we have been selling assets for 60-70% above that. It's one of the things I was determined to force out in the company's share price [when I took over as executive chair]."
It was later reported that Marshall's comments were under investigation by the City's Panel on Takeovers and Mergers.
The takeover code states: "Parties to an offer must take particular care not to disclose new material in interviews or discussions with the media."
A spokesman for the Panel said it did not comment on specific cases.
Meanwhile, the sale of Parsons Brinckerhoff is now reported to be down to four bidders, including consultants Atkins and WSP, and private equity firms. Both Atkins and WSP declined to comment.