Recruitment of Philip Harrison is latest move in boardroom shake-up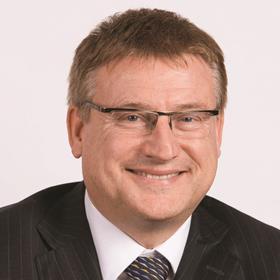 Balfour Beatty has appointed Philip Harrison as chief financial officer (pictured). He will take up the position and join the board later in the year.
The appointment of Harrison, currently group finance director at Hogg Robinson Group, is the latest move in the shake-up at the top of Balfour Beatty. Harrison takes over as group financial officer from Duncan Magrath, who announced he was leaving in November after eight years with the company.
In October, the group appointed Leo Quinn as chief executive after executive chairman Steve Marshall announced he would be standing down.
The shake-up follows a troubled period for the contractor, which has issued five profit warnings in less than two years.
Quinn said: "We are delighted to have found and attracted a candidate of Philip's experience and calibre and he will be joining a leadership team committed to restoring Balfour Beatty to strength. His strong understanding of businesses that bid and deliver major contracts globally and his track record in embedding strong financial controls across complex companies are essential in our drive to improve cash generation and reduce overheads."
Harrison will receive a basic annual salary of £400,000, and will also be eligible for Balfour Beatty's annual bonus and long-term incentive plans.
Prior to Hogg Robinson Group, he was group finance director at VT Group, the £1.3bn-turnover government support services business.