Balfour's Far East business claims another huge win
Balfour Beatty's Far East joint venture Gammon Construction has landed its largest single contract ever with a HK$12.88bn (£1.27bn) job to expand Hong Kong airport.
The four-year deal for the Airport Authority Hong Kong involves the expansion of the airport's main Terminal 2 building, construction of interconnecting bridges, M&E works and access roads.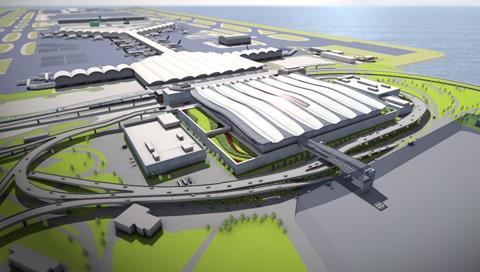 It is part of the airport's 'Three-Runway System' project, which will allow both arrivals and departures from one terminal and will increase overall passenger capacity.
In May, Gammon was awarded a HK$7.2bn (£760m) contract to build two 1.8km long tunnels at the airport for an automatic people mover and baggage handling system.
In October last year, the firm won a HK$4.75bn (£490m) to build a 108,000m² Advanced Manufacturing Centre.