Contractor appoints Andrew Pryke as managing director of its design business to lead on BIM roll-out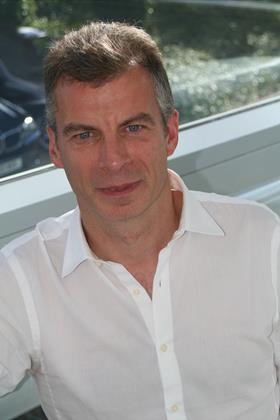 Bam Construct has appointed a former Capita Symonds architecture boss to head up its design business and lead on the contractor's roll out of BIM technology.
Bam Construct UK said it has appointed Andrew Pryke as the new managing director of its design business. Pryke joins Bam from Capita Symonds, where he was an architecture board member and oversaw the work of 275 staff in ten UK studios.
Andrew Pryke said: "I will be exploring new opportunities to apply Bam's expertise. There is a very exciting technological agenda to move forwards and we will continue to pioneer the application of Building Information Modelling (BIM)."
Graham Cash, chief executive of Bam Construct, said: "Andrew's task, working with his fellow directors, will be to develop and implement future strategies for Bam Design, identifying new business opportunities, and leading further progress on technological innovation.
"Andrew will take over the responsibility for developing expertise in BIM. We very much welcome him.'
As Building revealed last week, Bam has signed a €3.5m (£2.8m) contract with software firm Autodesk to provide BIM technology across its global operations, including all Bam projects in the UK.
Before he joined Capita Symonds Pryke was a director at John McAslan and Partners.
He qualified an architect in 1989 and spent the first ten years of his career with James Stirling, Michael Wilford and Associates.