Contractor to work on £80m project on site of former NatWest office block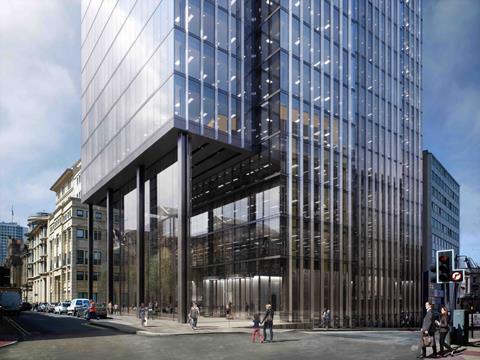 Bam has landed an £80m contract to build what will be the tallest office block in the UK outside London.
The scheme on the corner of Colmore Row and Newhall Street will replace a 1970s 22-storey NatWest Tower that has been empty since 2003.
Site surveys of 103 Colmore Row in Birmingham began today, with groundworks due to begin in June.
The 105.5 m-high, 26-storey tower will be completed in the second half of 2020.
Developed by London-based Rockspring Property Investment Managers and Sterling Property Ventures – which developed nearby 55 Colmore Row – and designed by architect Doone Silver Kerr, the building will feature a winter garden, an 18th floor terrace and multi-purpose lobby business lounges.
Michael Pryer, partner and fund manager at Rockspring, said: "Birmingham is the UK's most exciting regional city. The investment in transport infrastructure and its youthful demographics have made it a magnet for occupiers and inward investors."
The NatWest building was completed by brutalist architect John Madin in 1976 going on to become one of the city's most recognisable office buildings.
Bam is also due to start this month on the second office building at the £700m mixed-use Paradise scheme being developed by Argent. Work on the first block at the city centre site has been stalled since main contractor Carillion went bust last month.
Work on the Paradise scheme also involved tearing down another Madin structure – the Birmingham Central Library completed in 1974.