Contractor was appointed to deliver the terminal expansion last year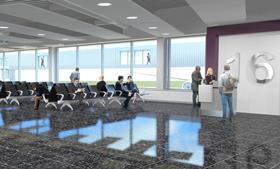 Bam has won a £10m contract to fit-out a new terminal extension at Edinburgh Airport.
At the start of last year, the contractor was appointed to deliver the first phase of the terminal expansion project, forming part of an £80m investment plan.
Once complete later this year, the three-storey building spanning 14,350m² will provide new domestic and international arrival facilities including baggage reclaim and border control space, additional retail and food/beverage outlets and more lounge space along with new office accommodation.
The project will also include link bridges and stair nodes to allow connection to new larger aircraft stands and an extension to the south east pier to provide additional departure and arrival gates.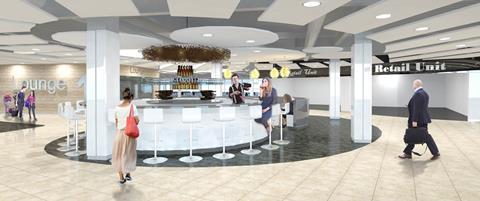 In 2016, Edinburgh was the busiest airport in Scotland and sixth-busiest in the UK, handling over 12.3m passengers – up 11.1% compared with 2015.
Bam's projects in Scotland include the V&A Museum of Design; new head office for chemicals firm Ineos in Grangemouth and the Stratified Medicine Imaging Centre of Excellence at the Queen Elizabeth University in Glasgow.