Beaumont Primary Academy is to open for the start of the 2018/19 school year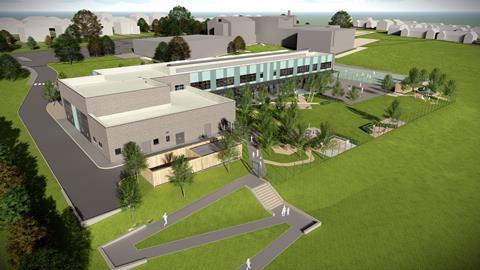 Bam has been appointed under the YORBuild framework to build a new £10m school in Huddersfield, West Yorkshire.
Funded by Kirklees Metropolitan District Council Beaumont Primary Academy will provide 630 places in a two-storey building on the grounds of Moor End Academy south west of the city centre.
The school has been designed by Bam's design arm and the firm will also provide mechanical and electrical works through BAM Services Engineering, as well as using local companies such Littlewoods Joinery from Huddersfield and Crossways Scaffold from Halifax.
The school is expected to be open for the start of the start of the 2018/19 school year.