Bam Construction has won the contract to build a £30m operating centre for Network Rail in Basingstoke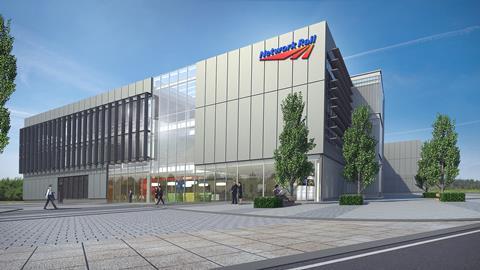 The three-storey building will be used as a signalling control centre for the Wessex region. The facility will include internal and external training facilities, as well as office space for rail staff.
Building Information Modelling (BIM) will be used throughout the construction of the 13,600 sq m facility, allowing for efficient construction and deeper design team and supply chain collaboration.
A series of failsafe mechanisms have been put in place to ensure smooth operation in case of a disaster, including electricity supply from two substations.
The plans also consider sustainability in their aims to achieve a BREEAM Very Good rating.
Bam Construction manager Chris Edwards said: "BAM is delighted to have been trusted to deliver another major scheme for Network Rail and is determined to ensure its work benefits not only staff and passengers but the wider economy and community in Basingstoke."
The project is scheduled for completion in November 2014.