Housebuilder to up development to 15,000 homes a year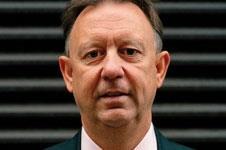 Barratt has returned to a pre-tax profit of £100m for the year ended 30 June 2012.
The housebuilder – which posted a £11.5m loss the previous year – also announced it had reviewed its strategy and decided to gear up its development efforts.
Barratt will move to around 450 active sites from next year – up from an average of 387 this year – which will be equivalent to 15,000 homes a year.
The firm also posted revenue up 14.1% to £2.3bn from £2bn and said its average selling price had increased to £180,500 from £178,300. Completions were up to 12,637 units from 11,078 the previous year.
The company said it would not pay a dividend to shareholders this year but intended to recommence payments after the current financial year to 30 June 2013.
Mark Clare, chief executive, said: "The year has seen a rapidly improving performance across the group which shows that our strategy is delivering, with profits up 159% and an almost halving of our net debt.
"In the current financial year we expect to make further good progress, with more than half of completions forecast to be delivered from our more recently acquired higher margin land."