Croydon residential scheme sees housebuilder take £51m charge
Housebuilder Barratt saw its latest interim pre-tax profit rise, despite having to incur a £51m charge to repair "legacy properties" affected by build safety issues.
The UK's largest housebuilder said pre-tax profit was up 1.7% to £430m on revenue up 10% to £2.5bn for the half year to 31 December.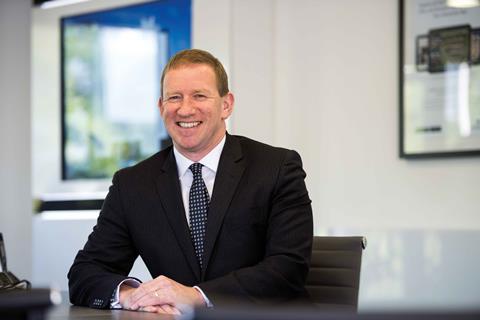 The firm also followed through on its promise to issue an interim dividend to shareholders, following the cancellation of the dividend in the wake of last year's spring lockdown, paying shareholders 7.5p per share.
Barratt also recorded a charge of £51m on its income statement due to "legacy properties" – more than three times the figure reported at the same time last year, which took its operating margin down to 17%, from 18.6% in the 2019 half year.
The firm said the bulk of this charge related to problems at its 2001 Citiscape scheme in Croydon, south London, at which it last year identified structural problems while undertaking work to replace defective cladding.
This charge is on top of a £70m charge in last year's accounts, most of which it said was again accounted for by this building, and £16m identified previously.
Barratt said it would ensure that leaseholders didn't bear any of the cost of the issues identified at Citiscape, or at other blocks with related problems.
It added: "The largest component of charges in the period related to Citiscape and the associated review, announced in July 2020, which is now substantially complete and has not identified any other buildings with issues as severe as those present at Citiscape."
The firm said sales so far in the new year were down on the same period in 2020, due largely to a lack of availability of stock given the strong trading in the June-December period last year.
It repeated its forecast made last month that it will complete between 15,250 and 15,750 this year, despite having already secured a record 9,077 completions in the first half of the financial year, to December.
Chief executive David Thomas (pictured) said the firm had sold 0.77 homes per site per week since the start of the year, down from the 0.83 figure recorded in the same period last year. He said the drop "in part reflects the limited product availability for home completions this financial year, given the strength of our forward order book".
The firm's forward sales of £3.43bn are well ahead of the £3bn recorded this time last year.
Thomas added: "We have also made a solid start to the second half and are now over 95% forward sold for our financial year. Whilst we are mindful of the continued economic uncertainties, the housing market fundamentals remain attractive and our outlook for the full year remains in line with expectations."
Shares in the firm rose more than 3% in early morning trading.