Housebuilder cools on development plans, but expects to post 20% rise in pre-tax profit for last year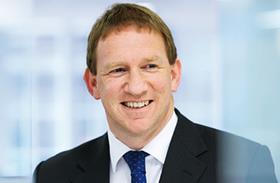 Barratt has said it is cooling on its development plans post-Brexit, in what one analyst described as the housebuilder "raising a red flag".
In a trading update this morning the firm said it was "too early" to gauge the full impact, but said it had nonetheless kicked in "contingency plans" in response to "greater uncertainty" created by the UK voting to leave the EU.
The firm said: "We have taken appropriate measures to reduce our risk, such as reassessing land approvals, as we continue to monitor the market."
Barratt's share price dropped around 2% in early trading after the statement. Like many housebuilders, Barratt's share price is well down post-Brexit with its share price down 30% since polls closed on 23 June.
Commenting on today's update, Tony Williams, analyst at Building Value, said: "This is Barratt raising a red flag. It's a nimble, focussed and market-sensitive business, and this is a sensible precaution. It has its finger on the pulse of the market and knows it better than most."
Barratt's comments come after housing developer Abbey, which operates across both the UK and Ireland, also said Brexit would have a negative impact yesterday, saying: "The impact of Brexit will emerge over future reporting periods but there is no doubt that the Referendum outcome is a material short term negative shock."
In its trading update, Barratt said it expected to post a 20% jump in pre-tax profit for the year to June 2016 in results to be published in September.
The firm said the rise was driven in part by an increased number of completed homes, growth in the average selling prices of its houses and an increase in its share of profits from JVs.
Barratt chief executive David Thomas (pictured) said: "Following the EU referendum, it is too early to say what the impact of the uncertainty facing the UK economy will be.
"The sector continues to receive focused government support, mortgage availability is good and there remains an undersupply of new homes."