Housebuilder reports strong trading since summer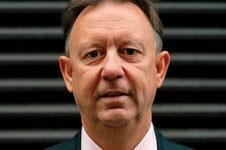 Housebuilder Barratt has reported private sales up 47% in the 19 weeks since the start of July.
The firm said the rise gave it £1.13bn of forward sales, up 47% on the figure at the same point last year.
It added the number of private reservations it received per site per week had risen by almost a third, from 0.54 to 0.71, and that prices had risen by around 1.5-2% through reductions in the offering of incentives. The firm said that it had seen no adverse effects on build costs or delivery of homes despite increased pressure on the supply of materials. It put this down to "strong supplier relationships" and a "centralised procurement approach."
The firm said the strong trading performance, in line with that reported by other listed housebuilders in recent weeks, had been backed by the government's Help to Buy scheme, under which it had sold 2,800 homes.
It has now sold 4,514 plots, compared to just 3,514 in the same period last year.
Mark Clare, group chief executive, said the market was being driven by better lending conditions and improving customer confidence, and the firm was responding by increasing production and investment.
He said: "Our disciplined approach to land buying over the last four years is bringing forward high return sites into production and we continue to secure excellent land opportunities. With better market conditions and the benefits of high return land, we are confident that we will deliver substantial improvements in our performance for the full year."