Housebuilder to cover the cost of removing Grenfell-style cladding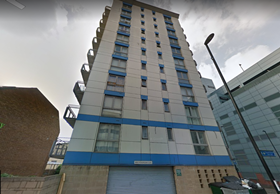 Developers who build apartments where faulty cladding needs to be removed should cover the cost of the work to avoid residents having to face crippling bills, the government said.
Housing minister Sajid Javid said building owners and housebuilders should follow the example of Barratt, which announced last week it will pay for the £2m cost of replacing cladding identical to that used on Grenfell Tower and which it installed on the exterior of Citiscape, a residential tower block it built in Croydon more than a decade ago.
The housebuilder said it would cover the cost of removing cladding on the nine-storey, 95-home apartment block, constructed in 2002.
It said it would also pay for a 24-hour firewatch service while the work was being done, although it is not clear how long the replacement operation will take.
Flat owners in the block, which is managed by FirstPort Property Services, were facing a bill of around £31,000 each to cover the cost of replacing the material.
But a Barratt spokesman said: "Following the recent ruling that the costs for necessary recladding at Citiscape will fall on the individual apartment owners, many of whom were originally Barratt customers when it was built in 2002, we have decided that we will pay for the work."
"Citiscape was built in line with all building regulations in place at the time of construction.
"While we don't own the building or have any liability for the cladding, we are committed to putting our customers first. The important thing now is ensuring that owners and residents have peace of mind."
Housing Secretary, Sajid Javid, welcomed the decision and called on other developers to do the same.
"I applaud Barratt Developments' decision to cover the costs of fire safety works. They have listened to the concerns of Citiscape residents, engaged with government and have done the right thing.
"Other building owners and house builders in the private sector should follow the example set by Barratt Developments to protect leaseholders from costs and begin essential fire safety works. I want to see all leaseholders in this position get the peace of mind they deserve and I am keeping this under review.
Leaseholders living in the Citiscape development in Croydon were told of Barratt Developments' decision at a residents' association meeting last Thursday.