Mitsui Fudosan and Alberta Investment Management Corp buy shares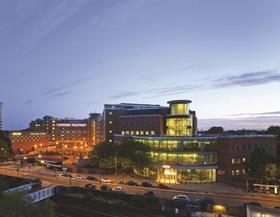 The investors helping Stanhope redevelop west London's iconic doughnut-shaped BBC TV Centre have bought shares in the developer.
Japanese property investor Mitsui Fudosan has increased its shareholding in the company by 10% to 25% and has also acquired the company's entire preference shares for £20m.
Canadian pension fund manager Alberta Investment Management Corp has also bought a 10% stake in Stanhope.
Mitsui and Alberta helped Stanhope fund the £200m purchase of BBC TV Centre, which was completed last week.
Building revealed on Wednesday that consultant EC Harris and engineer Arup were part of the Stanhope-led bid team that secured BBC TV Centre.
Arup and architecture practice AHMM have been told their roles will continue on the scheme after the purchase. EC Harris' role on the scheme has not yet been confirmed.
The majority of the shareholding in Stanhope is still owned by the chief executive of Stanhope, David Camp, and the management team.
David Camp, chief executive of Stanhope said: "The recapitalisation which we are announcing today will provide Stanhope with the institutional investment base to help the company take advantage of major development opportunities, such as the recent acquisition of BBC Television Centre.
"The increased commitment from Mitsui Fudosan, our partner for the last six years, is a tremendous endorsement of the success of our relationship.
"We are very grateful for the fantastic support Stanhope has received over the last six years from investors Ian Laing and Nick Cross."
Hideto Yamada, managing director of Mitsui Fudosan UK, said: "We are delighted to increase our stake in Stanhope.
"This will be an increasingly important development platform in order to drive the Mitsui Fudosan Group's objectives for global expansion."