Public broadcaster looking for contractor to transform its Northern Irish HQ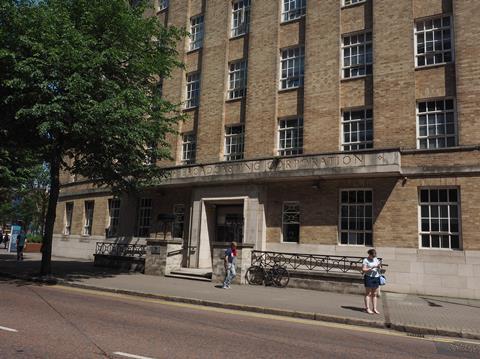 The BBC is looking for a contractor to carry out a £25m revamp of its Northern Irish base.
The broadcaster is searching for a main contractor to redevelop Broadcasting House in Belfast (pictured).
According to a contract notice published to the Official Journal, the successful contractor will be responsible for the construction of a new building that will link to existing blocks as well as building a plaza space adjacent to the new building that will open out as a new entrance to the BBC.
The new entrance has been designed to improve public access and support Belfast council's vision of Broadcasting House acting as a gateway to City Hall.
The BBC will first appoint the contractor to four and a half month pre-construction services agreement, which is expected to start on 21 June and wrap up on 1 November – although the broadcaster will have the ability to extend it by up to 12 months.
The main construction package, which is due to run for just over three years, is expected to start this December and finish in January 2023.
Interested contractors have until 6 May to register their interest in the scheme.