New stand will take capacity at venue to 26,700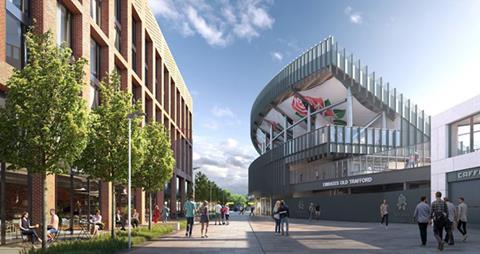 Lancashire county cricket club has unveiled plans for a new BDP-designed phase of redevelopment at its Emirates Old Trafford ground in Manchester.
The club said it would replace its current Red Rose Suite with a 4,850-seat stand that will take the capacity of the ground from 26,000 to 26,700 and include enhanced facilities for members, a heritage centre and a shop.
BDP designed Lancashire's The Point events venue at Emirates Old Trafford, which opened in 2010. Lancashire's latest plans also include an extension of the Hilton Garden Inn hotel at the ground, which opened two years ago.
Club chairman David Hodgkiss said the new stand would "complete the redevelopment" of the ground.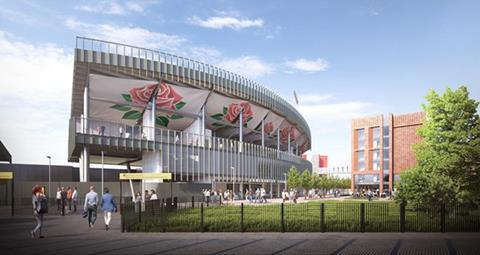 Separately, Lancashire is working with Trafford council, Feilden Clegg Bradley Studios and Avison Young on plans to create a new civic quarter in the area surrounding the borough's town hall, the former Kellogg's site and University Academy 92, set up by members of the so-called Class of 92 the group of Manchester United footballers, including Gary Neville and Ryan Giggs, that won the FA Youth Cup in 1992 and went on to have successful careers with the club.
Trafford council said it was keen to see a new leisure centre, new homes, a new public piazza, and a "processional route" linking the cricket ground with Manchester United's Old Trafford stadium as part of the strategic vision.
An action plan is expected to be put out to consultation early next year.