Contractor was originally meant to complete Vauxhall upgrade by end of 2015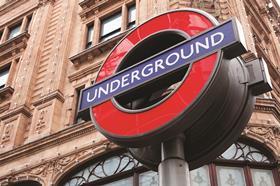 Bechtel is racing against time to finish its highly-delayed upgrade to Vauxhall tube station, Building can reveal.
The firm is the main contractor on the upgrade, which was given a project value of £36m in 2013. It was originally due to be completed at the end of 2015 but is now not expected to be completed until March this year.
Construction on the scheme, which involves reconfiguring the ticket hall and expanding the ticket gates to create extra space, started in January 2014.
A source close to the project claimed to Building that the delay was in part due to the original electrical containment installed by Bechtel being too small, with no spacing factor as required by electrical regulations. The source alleged this original containment was rejected by London Underground, and Bechtel drafted in NG Bailey at an additional cost to correct the issue.
The source said work on site had stepped up in recent weeks in a push to complete the job.
In a statement issued to Building, a Bechtel spokesperson said: "All major work [was] completed by October 2016 and minor work will be finished in the coming weeks.
"Like many construction projects, unforeseen issues have arisen and new scope has been added but as we've always done, we'll finish the job."
When Bechtel's contract win was announced in December 2013, Transport for London (TfL) said the contractor had managed to get the project cost down from £45m to £36m.
TfL has previously said the upgrade at Vauxhall station is an "essential" first phase of its strategy to improve infrastructure in the area.
TfL has been contacted for comment. NG Bailey declined to comment on the progress of the works.