Comes days after shareholders voted against executive pay plan
The chief executive of Berkeley Group has sold shares worth almost £12m days after the housebuilder suffered a shareholder revolt over executive pay.
Rob Perrins sold 300,000 shares yesterday, almost a quarter of his stake in the firm, an announcement on the stock exchange has revealed.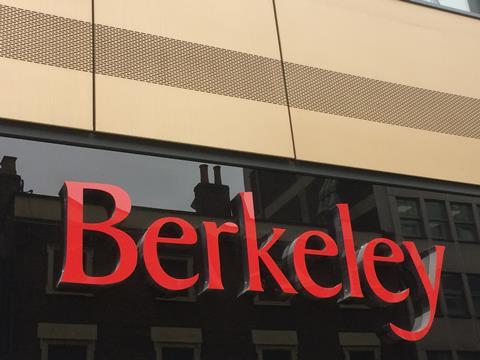 Perrins sold the shares at £39.70 each, meaning he cashed in to the tune of £11.9m.
The move comes after Berkeley's annual general meeting last Friday, when 43% of its voting investors opposed the director's pay policy.
The mass revolt came despite Berkeley's efforts to curb executive pay.
The housebuilder had proposed to stop handing out annual bonuses and forcing bosses to keep shares paid out by its long-term incentive scheme for an extra two years.
But shareholder advisory groups said the proposed measures were not enough.
Perrins, who was appointed chief executive in 2009, received total remuneration of £7.8m in the latest financial year.
His share sale follows that of Berkeley founder and chairman Tony Pidgley who less than two months ago sold a fifth of his stake for £37.2m.