Housebuilder's founder and chair sells chunk of shareholding leaving him with less than 5% interest in company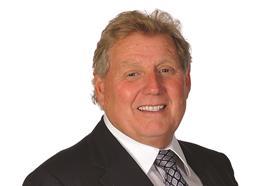 Tony Pidgley, founder and chairman of Berkeley Group, has amassed £18.7m from the sale of 750,000 shares.
The shares were sold for £25 each, leaving him with a 4.4% interest in the company.
Rob Perrins, Berkeley's managing director, also sold 250,000 shares, netting him £6.25m, but leaving him with less than a 1% stake in the company.
According to Tony Williams analyst at Building Value, the sector has seen record highs so far this year but, in terms of share price performance, Berkeley's has been "slightly disappointing" compared to other firms.
Williams said Pidgley's decision to shed some of his shares is unlikely to worry the other shareholders as they have done "incredibly well" from dividends over the last year or so.
Housebuilder shares on the London Stock Exchange soared over the last parliament with Berkeley Group's share price up over 200% over the five year period.
This, according to analysts, is partly a reflection of the government's policies over the period to boost the housing sector, including the help to buy scheme.
Berkeley Group won Building's 2015 housebuilder of the year award last week.