Firm still forecasting pre-tax profit of £500m after better than expected trading
Berkeley has upheld its forecast for pre-tax profit of £500m and reaffirmed its plan to return £280m to shareholders a year after reporting better-than-anticipated trading during the coronavirus outbreak.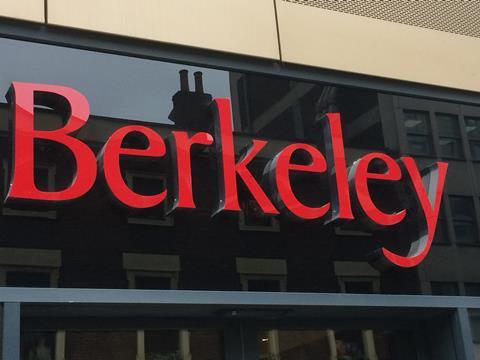 In its first trading update since the death of founder Tony Pidgley, the FTSE 100 housebuilder said it now anticipated a more even split of profit between the first and second halves of the year, reflecting levels of production that were better than initially anticipated and its decision not to furlough staff.
It said sales pricing had been robust because of demand in under-supplied markets, good mortgage availability and government support including a freeze on stamp duty for the first £500,000 of sales value and the extension of the current Help to Buy scheme.
Berkeley said disruption caused by social distancing measures had been minimal, but said it was still wary about the long-term impact of coronavirus.
It said: "Production continues to be impacted by the need for modified working practices and increased supervision, with the health, safety and well-being of our people remaining uppermost in our minds at all times.
"However, the experience and expertise of our construction teams and subcontractors, supported by our health and safety professionals, means that disruption has been minimised and efficiency levels are now at around 90% of normal."
The firm said its value of underlying sales reservations for the first four months of the year was around 20% below the annualised run rate for last year, which was in keeping with the year-end position of forward sales remaining above £1.8bn.
The company said it was also conscious of the risks surrounding the UK's departure from the EU at the end of the year.
The update came ahead of the company's annual general meeting later today.