Group posts revenue of £1.38bn with an operating margin of over 20%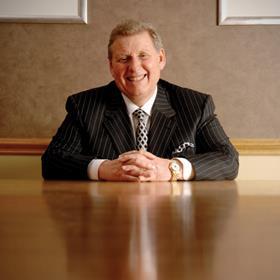 Berkeley Group has posted pre-tax profit of £271m, up 26% on the previous year, with the firm's boss hailing a "strong" set of results.
In its results for the year to 30 April 2013, Berkeley Group reported revenue of £1.38bn, up 32% from £1.04bn in 2011.
The firm posted pre-tax profit of £271m, up 26% on £215m the previous year.
Operating profit rose 42% to £280m, which came in with an operating margin of 20%.
The firm said the housing market in London and the South-east has continued to be supported by "strong demand in good locations".
The firm said: "London has maintained its position as a major global city and continued to attract more people and inward investment.
"This position brings with it an inherent demand for accommodation which is not currently being met by supply and, with the pressure on London to house a growing population and an increased number of new households more generally, this shortfall is likely to be exacerbated as new homes are not being built quickly enough to reduce it.
"Outside London, visitor levels in the traditional, predominantly owner-occupier markets in which Berkeley operates have remained steady compared to last year.
"They continue to run at below the peak levels seen prior to 2008 before the downturn, although a rise in visitors and associated activity is expected to result across the industry as the government's Help to Buy scheme and then the Mortgage Indemnity Guarantee begins to roll out across the sector.
"Berkeley considers this a positive intervention as it should help bring more people, whether trying to get onto or move up the housing ladder, into the market."
Berkeley Group chairman Tony Pidgley said he was "delighted" with a "strong set of results".
He said: "We have positioned Berkeley with a clear, sustainable long-term plan. I am confident that Berkeley can meet its objectives for delivering returns to shareholders, but mindful of the risks that geopolitical events, regulation, increases in taxation alongside an uncertain future tax policy and even anti-competitive rhetoric can have on the business and the wider housing market."
Other results highlights included:
The firm invested a further £315m in ten new sites with some 3,000 plots - eight of the sites are in London
Berkeley's land bank stood at 26,684 plots with an estimated gross margin of £2.9bn
The average selling price in the land bank increased from £345k last year to £378k