Chairman Tony Pidgley welcomes government's extra housing cash but warns on property tax changes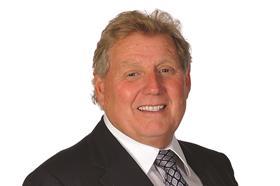 Housebuilder Berkeley has pledged to pay an additional £500m in dividends to shareholders over the next six years, after posting a solid set of half-year results for the six months to October 2015.
Berkeley has upped its dividend payment target from £13 per share to £16.34 per share by 2021.
With £4.34 per share having already been paid since the programme was introduced in 2011, the remaining £12 per share is planned to be paid in annual dividends of £2 per share over the next six years.
Over the half-year period Berkeley posted a small dip in pre-tax profit for £293.3m, down from £304.9m the previous year.
Berkeley said the dip was caused by the impact of exceptional ground rent sales, and with this stripped out, the firm achieved a 10.2% rise in adjusted pre-tax profit to £242.3m, up from £219.8m.
Berkeley chairman Tony Pidgley (pictured) welcomed "the political support for the housebuilding sector in the Chancellor's Autumn Statement", but said thje firm was "concerned that the continued changes to property taxation may well result in unintended consequences on the market and not lead to the level of housebuilding required to meet the underlying demand".
Berkeley confirmed the firm was appointed preferred bidder on the 27-acre redevelopment of Parcelforce's site at Stephenson Street, West Ham, by the Greater London Authority.