Tony Pidgely to recieve £23.3m as largest share of bonus package awarded to Berkeley's board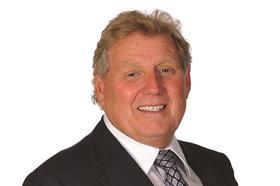 Berkeley Homes chairman Tony Pidgley was paid £23.3m last year, according to new figures released by the firm.
The founder of Berkeley Homes took the lion's share of a £42m bonus pot for top executives at the housebuilder, whose shares have had a bumper performance over the past four years.
The bonus pot could be worth up to £500m if all shareholder targets set out by the firm in 2011 are met. The shareholder plan target is for Berkeley to return approximately £1.7bn in funds to shareholders by 2021. Berkeley's share price rose by 200% between 2010 and 2015, out-performing the majority of stocks on the FTSE 100 index. The company has seen its share price rise by 15% so far in 2015 alone.
The bonuses were revealed in the firm's annual report, which also showed that former finance director Nick Simpkin has lodged legal action against the firm.
Simpkin was dismissed by the company last September and is on gardening leave until 23 September this year. According to the report Simpkin is not entitled to a bonus, but will recieve a salary during his twelve-month termination notice period of £452,427.
The report states: "N G Simpkin has issued legal proceedings against the Company arising from his employment and its termination. These proceedings were received by the Company on 12 December 2014 and 25 June 2015. The Company is defending the proceedings with the assistance of external legal advisers."